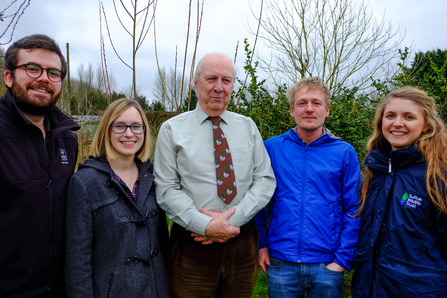 Our work to make Ipswich the most hedgehog friendly town in the UK was originally formed as a two-year project funded by Heritage Lottery Fund and British Hedgehog Preservation Society. Launched in response to national hedgehog population declines and with Ipswich selected as its focus due to the density of hedgehog spotters and sightings, we have provided lessons learnt for similar projects to be rolled out elsewhere across the county and the country. Recent research shows that the decline in urban areas may be slowing - the collective action of individuals may be really making a difference. You can keep up to date with our hedgehog activities by following our project blog, twitter @ipswichhogs or by subscribing to our Hog Headlines Newsletter. Get in touch if you would like to subscribe. Read our lessons learnt handbook if you are thinking of setting up a similar project in your area.
The aim of our work in Ipswich is to raise awareness about the threats hedgehogs face and promote easy actions that everyone can take in their own gardens, streets and neighbourhoods. We are creating a network of hedgehog friendly streets and green spaces across the town and better understanding the distribution and ecology of this declining species.
Hedgehog champions play a crucial role in building our hedgehog network and are using a range of approaches to link up whole streets of gardens with Hedgehog Highways. From writing letters to neighbours, giving talks, organising drilling days, running stalls and conducting hedgehog surveys, there are all sorts of ways champions can get involved. Champions will receive a pack full of tips, ideas and resources to help spread the word. Find out more about becoming a hedgehog champion:
By holding talks & community events we are promoting action across town. We run evening talks, family activity days, night safaris, training workshops and community hedgehog surveys. Check out our What's On and follow Suffolk Wildlife Trust in Ipswich facebook page to find out more, or get in touch if you would like our Hedgehog Officer to talk to your community group or business. By holding assemblies and activity sessions across Ipswich we also hope to enthuse the next generation to help hedgehogs. We have developed a Hog Spotter Activity Jotter for children and families here.
We conduct hedgehog surveys and collaborate with universities to better understand the ecology of the species. In 2017 and 2018 we worked with Nottingham Trent University to help validate a method of estimating hedgehog population density. You can read about our activities here. We also operate an equipment loan scheme - get in touch if you would like to borrow footprint tunnels or trail cameras to survey your garden or green space for hedgehogs! You can log your hedgehog sightings, and your hedgehog-friendly garden features on our online map here. By September 2018 we had logged nearly 800 hedgehog-accessible gardens and new hedgehog sightings in Ipswich. This is great news but the more hedgehog-friendly gardens the better! 
We run courses for land managers, planners, ecologists and businesses and have produced online guidance for hedgehogs in a development context. We run the PTES/BHPS authored Hedgehog Ecology & Management for Practitioners course, have collaborated on a handbook for land managers, and run bespoke free training for grounds teams and housing associations in Ipswich.  By working closely with our planning team we are promoting hedgehog permeable fencing in development plans & hope to work with fencing contractors and landscapers to activity promote hedgehog-friendly garden features across the town.
Head here to find out how you can help and follow our project blog to keep up to date with our hedgehog activities!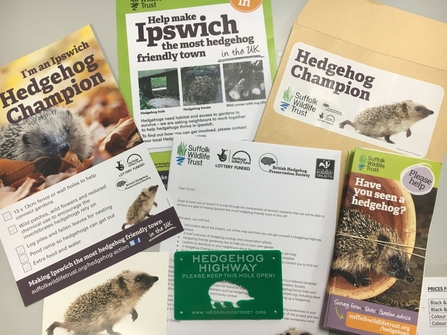 Want to help but don't live in Ipswich? We now have electronic packs to help you spread the word across Suffolk. Register here.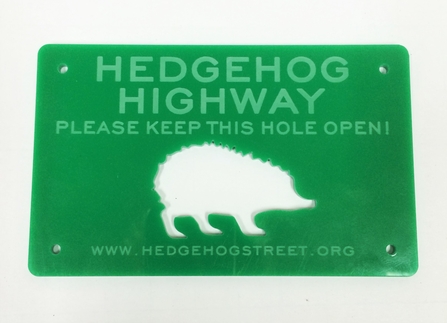 We can provide a free set of Hedgehog Highway plaques to mount above hedgehog holes made along your street in Ipswich - just send us a photo and encourage your neighbours to do the same.