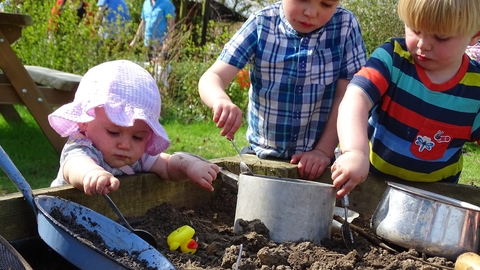 Families: Wild Play Course, Rendlesham
Location:
Jubilee Park, Pavillion,
17 Mayhew Rd,
Rendlesham,
IP12 2GT
Book
Find out how much fun you can have with nature and natural materials. A free 4 week course, every Tuesday afternoon, from Tuesday 5th March to Tuesday 26th March, for children under 5 years. This is for families living in Rendlesham only as this is supported by Rendlesham Parish Council.
Booking