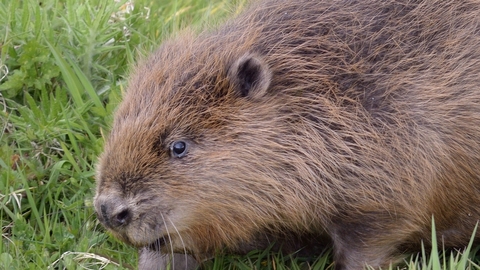 Wildlife Live Webinar - Taming The Flood - a beaver's tale
Location:
Online event,
Zoom webinar
A rare insight into these incredible creatures with details of an exciting project for their reintroduction to the wilds of Essex
About the event
Beavers have probably been absent from East Anglia for a millennium but as the perfect ecosystem engineers could they help lessen the impacts of our 21st century climate crisis? To answer this question Darren Tansley looks at the lessons being learned from the release of a pair of beavers at Spains Hall in Essex in 2019 and how they have transformed the habitat and wildlife potential of their wooded stream. Essex Wildlife Trust is now using the beavers to help with a DNA water sampling pilot, which can help identify mammal species present in a river catchment.
Darren Tansley works as river catchment coordinator at Essex Wildlife Trust where he coordinates the Essex Otter Survey and Water Vole Recovery Projects. He was one of the ecologists on the licence application for the Spains Hall beaver reintroduction project and has been mapping the features in the enclosure since the release. He was a contributor to Simone Bullion's Mammals of Suffolk book then went on to co-author the Mammals of Essex with John Dobson. As a founder committee member of the Essex and Suffolk Dormouse Group he is proud to have dual Essex/Suffolk nationality, being born in Essex but now living in a tiny village just outside Woodbridge with his wife Sue and two crazy boxers.
This Wildlife Live Webinar is part of a series of online events on a range of wildlife topics. It is scheduled to last approximately one hour plus a questions & answers session. Suffolk Wildlife Trust uses the Zoom platform for its Webinars and, when you book, you will receive simple instructions on how to join the event from the comfort of your own home. When booking, please do input the email you will be using on the night.
TO AVOID DISAPPOINTMENT, WHETHER PAYING BY PAYPAL OR CREDIT CARD, PLEASE ENSURE YOU SCROLL DOWN TO FILL IN THE BOOKING FORM AND COMPLETE YOUR BOOKING BY PRESSING THE ORANGE 'PLACE BOOKING' BUTTON.
Future Webinars taking place with Suffolk Wildlife Trust