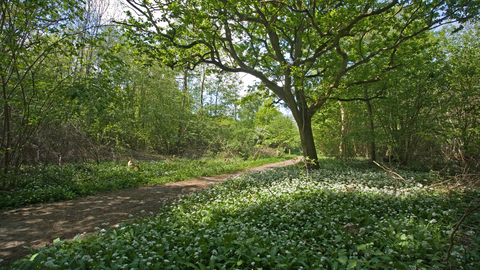 Wildlife Live Webinar - Nature reserves of Suffolk
Location:
Online event,
Zoom webinar
Book
As part of the Trust's 60th Anniversary celebrations, Steve Aylward will give us an insight into many of the Trust's 50+ nature reserves
About the event
Steve, who is Head of Property & Projects for the Trust, will bring us the stories behind a number of nature reserve acquisitions going back to the earliest days of Suffolk Wildlife Trust. These include some amazing gifts of land and generous legacies by remarkable people who have enabled the Trust to protect some of the most important wildlife sites in Suffolk. Then there are the auctions and nail-biting negotiations undertaken to try and protect a little bit more of our wildlife heritage. Finally, Steve will look forward, where does the Trust go from here and what might our future nature reserves look like?
This Wildlife Live Webinar is part of a series of online events on a range of wildlife topics, and forms part of the Trust's 60th anniversary celebrations taking place in June, the month the Trust was founded 60 years ago. It is scheduled to last approximately one hour plus a questions & answers session. Suffolk Wildlife Trust uses the Zoom platform for its Webinars and, when you book, you will receive simple instructions on how to join the event from the comfort of your own home. When booking, please do input the email you will be using on the night. Subtitles are available.
TO AVOID DISAPPOINTMENT, WHETHER PAYING BY PAYPAL OR CREDIT CARD, PLEASE ENSURE YOU SCROLL DOWN TO FILL IN THE BOOKING FORM AND COMPLETE YOUR BOOKING BY PRESSING THE ORANGE 'PLACE BOOKING' BUTTON.
Booking
Suggested donation
£3/£5/£10
Future Webinars taking place with Suffolk Wildlife Trust