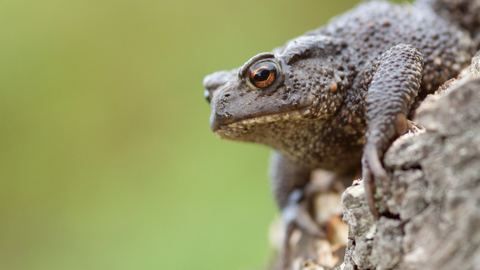 Wildlife Live Webinar - Amphibians & Reptiles
Discover the impact of Rewilding efforts in the county on the amphibian and reptile population, with John Baker
About the event
Rewilding is a popular theme in conservation and it is interpreted in a variety of ways - perhaps one of its appealing aspects.  This presentation will explore the potential benefits of rewilding to amphibians and reptiles, but also consider wider impacts.
John Baker is the Suffolk county recorder for reptiles & amphibians and experienced course tutor.
This Wildlife Live Webinar is part of a series of online events on a range of wildlife topics. It is scheduled to last approximately one hour plus a questions & answers session. Suffolk Wildlife Trust uses the Zoom platform for its webinars and, when you book, you will receive simple instructions on how to join the event from the comfort of your own home. When booking, please do input the same email you will be using on the night. Subtitles are available.
TO AVOID DISAPPOINTMENT, WHETHER PAYING BY PAYPAL OR CREDIT CARD, PLEASE ENSURE YOU SCROLL DOWN TO FILL IN THE BOOKING FORM AND COMPLETE YOUR BOOKING BY PRESSING THE ORANGE 'PLACE BOOKING' BUTTON.
Booking
Suggested donation
£3/£5/£10
Future Webinars taking place with Suffolk Wildlife Trust