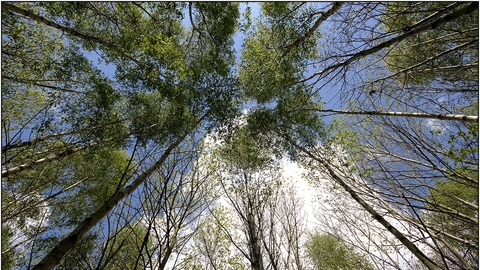 Wildlife Live Webinar - Time for Trees
Explore the amazing life of trees and discover what we can do to help them, with Gillian Allard
About the event
Trees are the lungs of our beautiful planet, yet they face a wide range of challenges. Gillian will reveal the importance of forests on a global scale, how our ecosystems and livelihoods depend on them; and how the world's biodiversity is dependent on the way we interact with and use our incredible forests and trees.
She will summarise some of the multiple threats facing trees including pests, diseases and environmental conditions among others; and include thoughts about what we can do to protect trees going forward.
Gillian is an applied entomologist with long term overseas experience in more than 80 countries as former Forestry Officer (Forest Protection & Health) with the Food & Agriculture Organisation (FAO) of the United Nations and Regional Coordinator for the Biological Control of Conifer Aphids for the Centre for Agriculture & Bioscience International (CABI). 
This Wildlife Live Webinar is part of a series of online events on a range of wildlife topics. It is scheduled to last approximately one hour plus a questions & answers session. Suffolk Wildlife Trust uses the Zoom platform for its webinars and, when you book, you will receive simple instructions on how to join the event from the comfort of your own home. When booking, please input the same email you will be using on the night. Subtitles are available.
TO AVOID DISAPPOINTMENT, WHETHER PAYING BY PAYPAL OR CREDIT CARD, PLEASE ENSURE YOU SCROLL DOWN TO FILL IN THE BOOKING FORM AND COMPLETE YOUR BOOKING BY PRESSING THE ORANGE 'PLACE BOOKING' BUTTON.
Booking
Suggested donation
£3/£5/£10
Future Webinars taking place with Suffolk Wildlife Trust