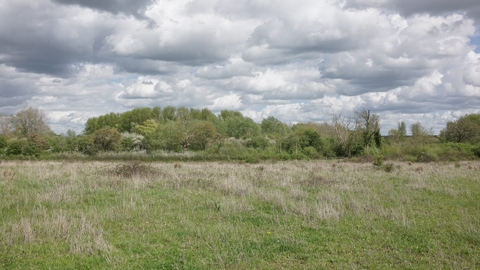 Wildlife Live Webinar - Rewilding
Book
Spend a fascinating evening discovering the facts about rewilding and what opportunities it affords wildlife, with Dorothy Casey.
About the event
Changes in post war farming have led to the widespread loss of habitat and changes in habitat quality. Wildness is in short supply in lowland England. So perhaps it is not surprising that the notion of letting nature take back control has captured the imagination of so many and has energised debates about the future of conservation.
A lifelong conservationist, Dorothy will discuss what is meant by rewilding. Using Suffolk Wildlife Trust reserves as examples, she will explore how natural regeneration results in positive outcomes for wildlife. With an eye to the future, she will consider how a nature-led approach to land management will allow wildlife to adapt better to the changes that lie ahead.
Since retiring as Suffolk Wildlife Trust's Head of Conservation, Dorothy has continued to be involved with a number of conservation projects, including the monitoring of ecological change on former arable land In Suffolk.
This Wildlife Live Webinar is part of a series of online events on a range of wildlife topics. It is scheduled to last approximately one hour plus a questions & answers session. Suffolk Wildlife Trust uses the Zoom platform for its webinars and, when you book, you will receive simple instructions on how to join the event from the comfort of your own home. When booking, please input the same email you will be using on the night. Subtitles are available.
TO AVOID DISAPPOINTMENT, WHETHER PAYING BY PAYPAL OR CREDIT CARD, PLEASE ENSURE YOU SCROLL DOWN TO FILL IN THE BOOKING FORM AND COMPLETE YOUR BOOKING BY PRESSING THE ORANGE 'PLACE BOOKING' BUTTON.
Booking
Suggested donation
£3/£5/£10
Future Webinars taking place with Suffolk Wildlife Trust