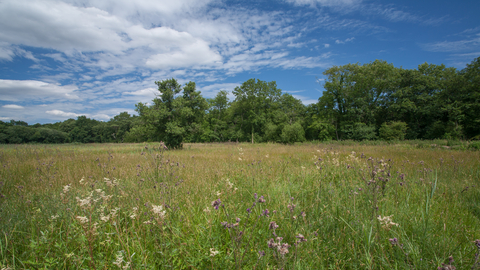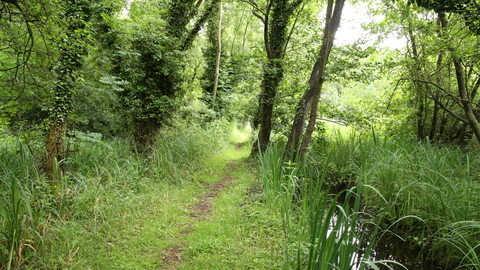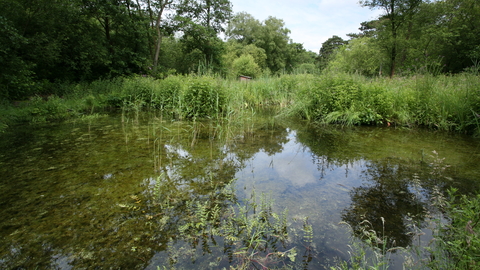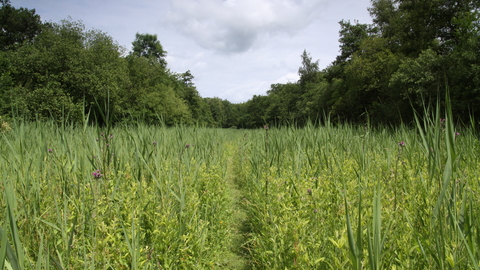 North Cove Nature Reserve
Tucked away a short distance from the endless horizons of the Suffolk Broads nature reserve, North Cove is Broadland in beautiful miniature.
Location
Know before you go
Entry fee
Free
Grazing animals
Cattle graze areas
Walking trails
Soft and wet ground
Access
Not suitable for wheelchairs
When to visit
Opening times
Open at all times
Best time to visit
April to September
About the reserve
Parking at the Wadehall Lane car park, the reserve is a short walk over the railway line and into a quiet world of wet woodland, pools and dykes that in summer fizz with dragonflies. Watch out for characteristic marsh plants like Ragged-Robin and Yellow Rattle (so named because the dried seeds rattle in their pods) along with the nationally scarce Marsh Fern, which is thriving here.
Bog Pimpernel occurs in the meadow and Opposite-Leaved Golden Saxifrage can be found near the old decoy pond – a legacy of when this spot was part of a 19th century shooting estate. Ironically, this remnant of a lost wetland landscape, which is owned by the Blower family but managed by the Trust and the Beccles Bird Club, probably owes its continued existence to hunters. It was this interest that likely ensured the survival of the alder-carr woodland that once fringed the entire Waveney valley and prized game species like Woodcock.
But as well as Woodcock, who can be seen zig-zagging between the trees, the woodland is also now a sanctuary for warbler, Marsh Tit, Siskin, Redpoll and woodpecker. The patient and the lucky may also glimpse Sparrowhawk hunting in dense cover - flying on razor-like wings with their brown-barred chests almost touching the ground. Hobbies often nest at the reserve and can be seen in late summer flying over the reserve with their young.
Whether in summer – when you can expect to see an abundance of flowers, basking Grass Snakes and numerous invertebrates on the wing or in winter when flocks of siskins cloud round alders – it is well worth setting aside an hour or two to take in this secret patchwork of protected wildness.  
Habitat
Environmental designation
National Park
Natura 2000
Site of Special Scientific Interest (SSSI)