Mobile Team
Location:
Our nature reserves,
throughout Suffolk
Our Mobile team helps to look after the Reserves across Suffolk by managing them in traditional ways such as coppicing woodlands in winter and mowing meadows in summer.

(The mobile team is currently full and there are no Volunteer positions available at present)
Opportunity type
Mobile Team
Our mobile volunteer team runs every Tuesday and Wednesday.  It is a great way to learn new skills and meet people. A mini bus collects and drops off from Foxburrow Farm Nature Reserve, and takes you on to your area of work for the day. The work is varied and interesting and covers many different habitiats.
No experience necessary…
Anyone over 16 can join the team. Parental consent is required for 16-18 Year olds. You need to be fit enough to carry out some physical work but you don't have to make a great commitment because any time you can spare helps. All you need to bring is suitable footwear for the outdoors, a packed lunch and drink, wet weather outerwear and wear clothes you don't mind getting a bit grubby.
Make new friends
Joining the team is a great way to meet people and get some fresh air and exercise.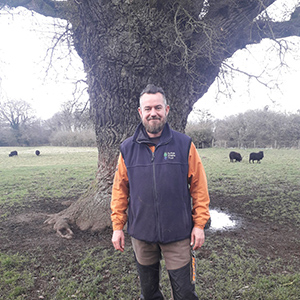 Mobile Team Leader
Steve Hook
07824 516762 
For further information about how you can get involved with the Mobile team please email Steve Hook or phone him on 07824 516762