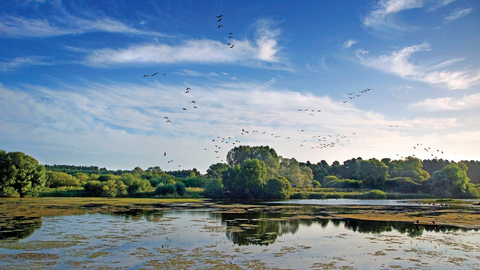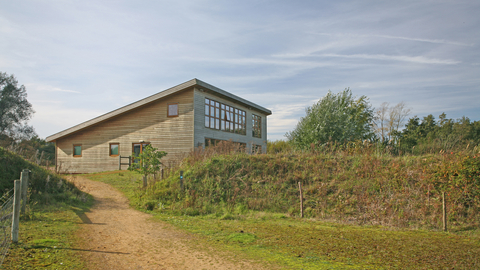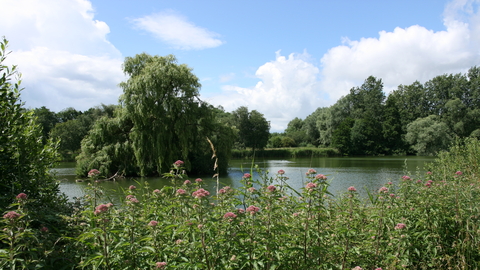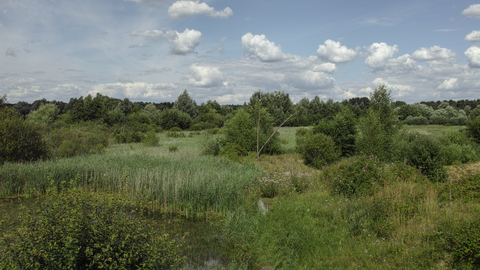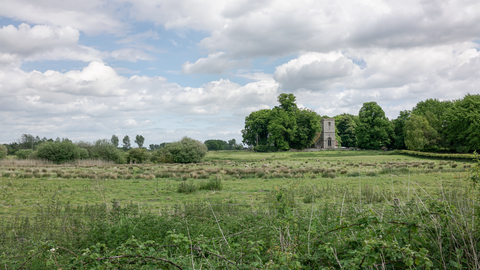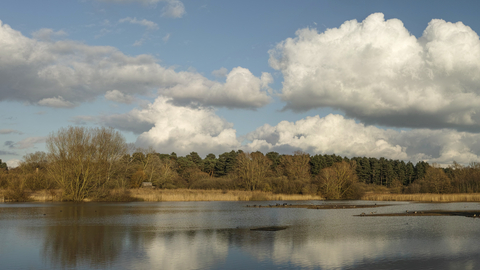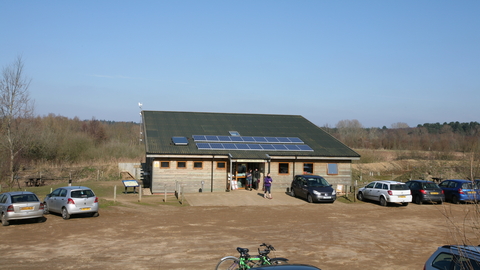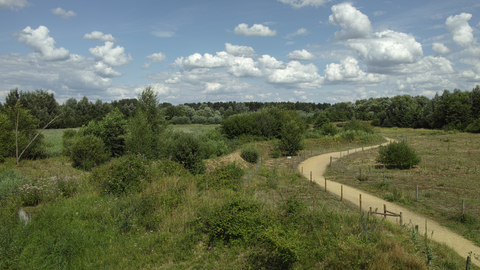 Lackford Lakes Nature Reserve
Lackford Lakes is a wildlife oasis with a landscape of lakes, reeds, meadow and woodland. There is wildlife in close-up all year round with iridescent kingfisher, dazzling dragonflies and colourful ducks.


Location
Know before you go
Entry fee
Lackford Lakes is free to visit, however if you wish to support our work on the nature reserve, please consider making a donation or becoming a member of Suffolk Wildlife Trust.
Bicycle parking
Yes
Grazing animals
Yes
Walking trails
Very good, mostly surfaced paths.
Access
Fully accessible visitor centre with allocated parking and toilet for disabled people.
Short Stay viewpoint (Bernard's hide) This is one of our best viewpoints on the blue trail. To help ensure all visitors feel welcome and have the chance to visit this hide, we ask that visitors spend a maximum of 1 hour here between the hours of 9:30am and 4:30pm. For early morning or evening visits, please book online:
The 1.5km blue trail is negotiable by wheelchair, with ramped access to four hides.
Parts of this reserve are accessible by mobility scooter.
No drone flying without express permission.
(Permission will only be granted in exceptional circumstances)
If you'd like to visit this reserve as a group, please contact us in advance.
Dogs
Guide dogs only
Assistance dogs only, dogs on a lead on red trail only.
When to visit
Opening times
Reserve and car park open daily 8am - 5pm.

Toilets open 10am to 5pm

Catering open 10am to 4pm

The shop is open from 10am to 5pm

4 hides are open. Maximum stay of 1 hour and limits to number of visitors at any open time apply.


Best time to visit
All year round
About the reserve
Listen to the sound of singing birds in spring with the arrival of nightingales and warblers from Africa. The first bees and butterflies start to make appearances on bright spring days.  
Later in summer, the reserve is alive with damselflies and dragonflies. Swallows and martins sweep over the water's surface feeding on small flies. The lakesides are busy with nesting great-crested grebe, kingfisher, tufted duck and water rail. Bright stems of purple-loosestrife, common fleabane and gipsywort create colour at the water's edge.        
Gold and red colours mark the coming of autumn with the arrival of a wide range of wildfowl. Birds including shoveler, lapwing, goosander, bittern and goldeneye depend on the lakes during the winter months.    
The visitor centre and café is open 7 days a week and sells hot and cold drinks, pre-packed sandwiches, hot and cold savouries, ice cream, lollies and a variety of cakes and snacks, some of which are gluten free.
Environmental designation
Site of Special Scientific Interest (SSSI)
Daily activities at Lackford Lakes
There is always something going on at Lackford Lakes, we have a range of activities for you to get involved with on your visit.
To help you get more from your visit we currently provide the following activities with the suggested donations:
. Learn your leaves by following our mystery leaf trail around out Kingfisher (blue trail)
. Borrow a pair of binoculars to spot all our creatures hiding out there £3 
. Children can pick up our seasonal spotter sheet £2
. Head out on a minibeast adventure by borrowing a bug hunting kit £3 
Group visits
If you are visiting as a group, please contact us on 01284 728706 in advance to check availability. Guided walks may be available if requested at the time of booking.
What's happening at Lackford
Lackford Lakes Blog
School visits to Lackford Lakes