Welcome to Suffolk Wildlife Trust shop
Please note, our shop is currently closed in line with government guidance to help limit the spread of coronavirus. We will process any outstanding orders when our offices re-open. Thank you for your patience and understanding at this time. Stay safe.
 
If you'd like to support Suffolk's wildlife while our shop is closed, please do help us by making a donation. Thank you.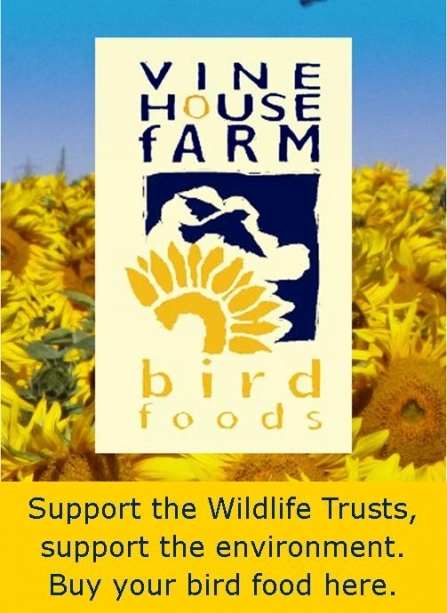 Our partnership with Vine House Farm offers you the chance to buy many wild bird foods that are grown on its own conservation award-winning farm and because Vine House Farm is committed to reducing its impact on the environment, as much produce as is possible is sourced from within the UK.
To ensure Suffolk Wildlife Trust receives commission on every sale please select 'Wildlife Trusts' from the drop-down menu entitled 'how did you hear about us' at the checkout stage of your order. A select range of their products are also on sale at Lackford Lakes Visitor Centre.