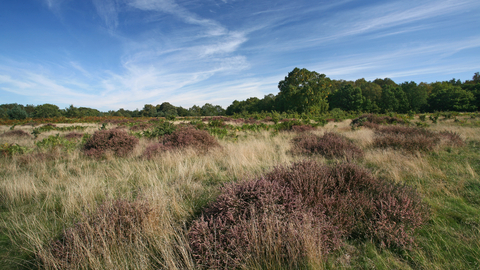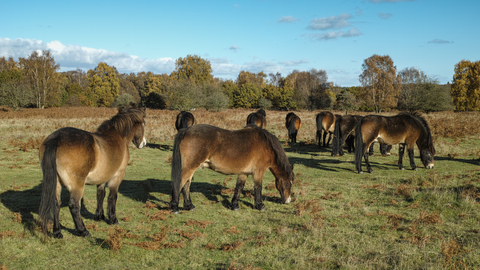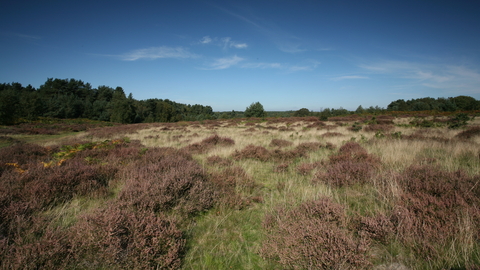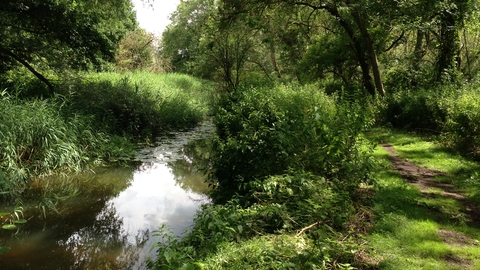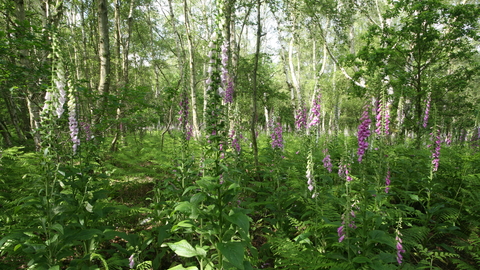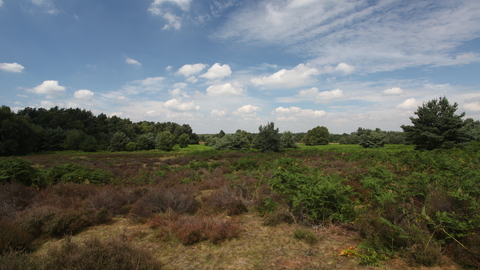 Knettishall Heath Nature Reserve
THE MAIN CAR PARK AND disabled TOILET is OPEN DAILY FROM 9AM – 4PM. The mens and ladies toilets are now closed for the winter.
PLEASE BE AWARE THE TOILET is now only CLEANED twice A week AND THE CHOICE TO USE it DURING THE COVID19 PANDEMIC IS YOURS.
THE MIDDLE CAR PARK IS NOW LOCKED FRIDAY, SATURDAY AND SUNDAY EVENINGS AT 4PM AND OPEN BY 8AM THE FOLLOWING MORNING.
BARBECUES, FIRES, foraging and fishing ARE NOT ALLOWED ANYWHERE ON THE RESERVE.
TAKEAWAY REFRESHMENT OUTLETS ARE sometimes ON SITE AT WEEKENDS.
Breckland is one of the UK's biodiversity hotspots and the designation of much of Knettishall Heath as a Site of Special Scientific Interest (SSSI) reflects this.
Know before you go
Entry fee
Free
Grazing animals
Ponies and cattle graze areas of the reserve, please keep dogs under close control in these areas and do not approach the livestock
Walking trails
There are four trails around the reserve between 1 and 2.5 miles in length including an all access trail around the river. Paths are generally good but can occasionally be muddy in winter. Permissive route for horse riders
Knettishall Heath is a dog friendly nature reserve to visit - find out about maps and trails where dogs can be off lead, and about our community group Hounds of the Heath!
Access
Parts of this reserve are accessible by wheelchair and mobility scooter.
Dogs
Dogs permitted
Please keep dogs on a lead on the open heath during the bird nesting season (March 1st-July 31st) and under close control at all other times.
When to visit
Opening times
Reserve open 7 days a week. Toilets open from April to October.
Barista coffee on Fridays, Saturdays and Sundays throughout the year.
Ice cream van most days during school holidays and spring/summer weekends.
Best time to visit
April to October
About the reserve
Of the more than 12,500 species living in the Brecks, 30% are nationally rare. Despite its name, Knettishall Heath is in fact a diverse mosaic of habitats with woodland and riverside meadows, as well as large areas of heath. It extends to over 430 acres.
The open landscape created by our Bronze Age ancestors 4,000 years ago had changed very little until the 20th century when forestry and modern farming transformed large parts of The Brecks. Knettishall Heath still retains a sense of what this ancient landscape must have looked like in the past. The 18th century rabbit warren and the Bronze Age burial mound at Hut Hill are evidence of thousands of years of human occupation, but at the western end of the heath, the 'patterned ground' is the product of a much earlier time. At the end of the last ice age, repeated freezing and thawing of the ground created a unique mixing of the sandy soil and the underlying chalk. The unusual vegetation stripes seen here reflect the two soil types and the different plants that grow in each.
Today, many rare species are still found at Knettishall Heath. Some such as the grey carpet moth are only found in Breckland, while for others such as maiden pink or flixweed, the Brecks is a national stronghold. Knettishall Heath benefited from a gift in the will of William & Mary McAtamney along with with support from The Heritage Lottery Fund.
Habitat
Environmental designation
Site of Special Scientific Interest (SSSI)
Our vision for the future of Knettishall Heath
"England's wildlife is under great and ever growing pressure. It is vital that we restore our land on a landscape scale so that it can support more wild plants and animals. "
-Sir David Attenborough
School visits to Knettishall Heath
Follow us on social media