Lightbulb seasquirt, corkwing wrasse, deadmen's fingers, harbour porpoise and bloody Henry starfish - just a few of the amazing animals found in Suffolk's North Sea!
Browse the options below to find out more about our amazing marine wildlife, learn about our marine campaigns and explore ways to get involved in local marine conservation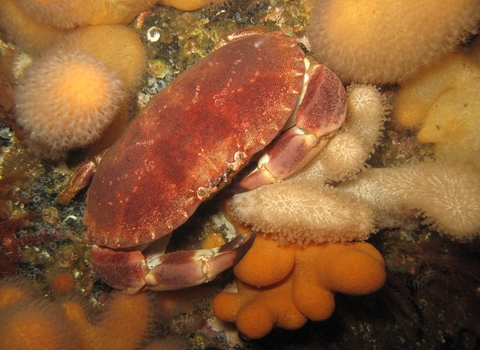 National Marine Week 27 July - 11 August 2019
A fabulous programme of events including seashore fossil hunting and wild beach activities will take place across Suffolk and The Wildlife Trusts will also be launching a brand-new version of their popular citizen science project, Shoresearch.
Find out more about National Marine Week
Marine resources
Read 'The way back to Living Seas' report
The Wildlife Trusts released a report urging Government to tackle the immediate challenges facing our marine wildlife and habitats, including those off the North Sea coast.
Find out how you can help our campaign to protect areas for dolphins, whales and sharks