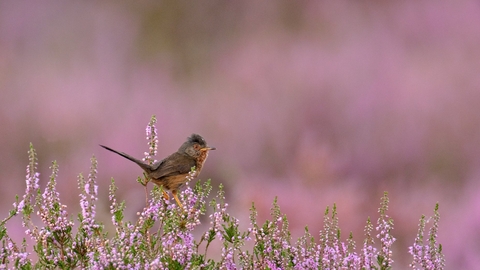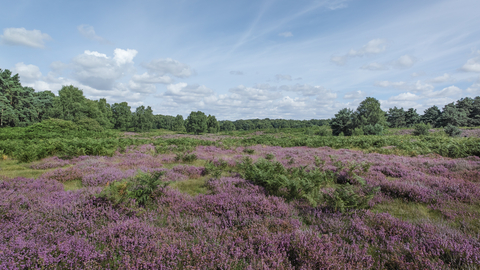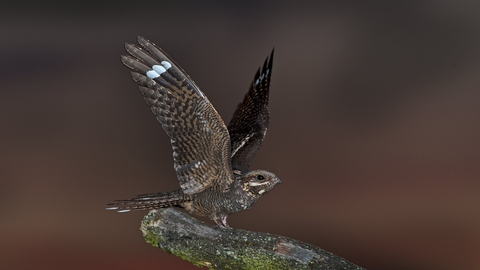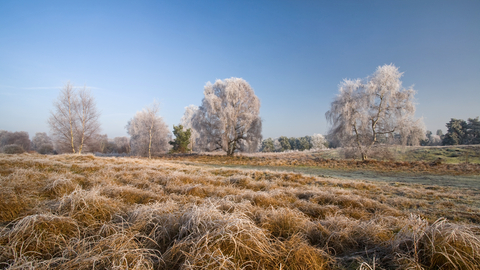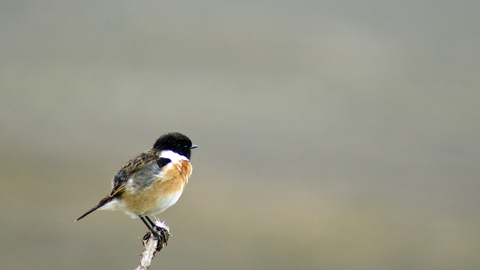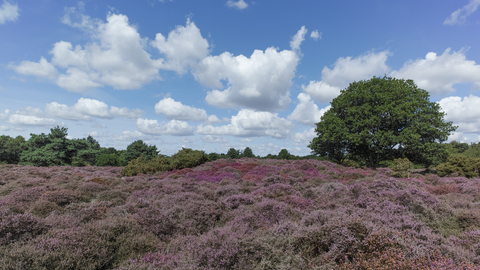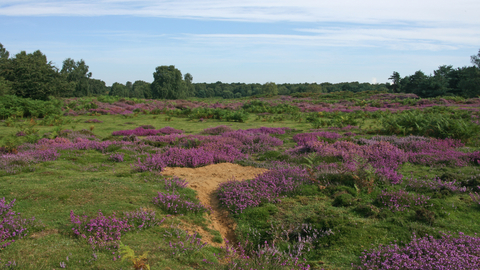 Blaxhall Common Nature Reserve
Blaxhall Common is a piece of heathland full of birds, butterflies, reptiles and flowers particular to the area
Know before you go
Entry fee
Free
Parking information
Small car parks just off the road cutting bisecting the reserve.
Grazing animals
Hebridean sheep and Exmoor ponies periodically graze the reserve.
Walking trails
Generally dry.
Access
Not suitable for wheelchairs.
No drone flying without express permission.
(Permission will only be granted in exceptional circumstances)
If you'd like to visit this reserve as a group, please contact us in advance.
When to visit
Opening times
Open at all times
Best time to visit
May to September
About the reserve
The hypnotic hum of insects on a summer's day gives way to the strange churring of one of our most enigmatic summer visiting birds, the nightjar, as the sun sinks. The calming, insular feel of this heathland is hard to describe.
It holds an attraction for wildlife too and birds like woodlark, nightjar, dartford warbler, goldcrest, nightingale and stonechat can be found alongside common lizard, adder and plants like heath milkwort, speedwell, heath bedstraw and sheep's sorrel. In summer small copper, silver-studded blue, common blue and small heath butterflies dance in the clearings while the bold red and white fly agaric, a poisonous mushroom so often portrayed in children's fairytales, is among the many fungi that appear, as if by magic, in autumn.
The peaceful common is small but full of surprises like winter visiting crossbill and colonies of ant-lion. The site is looked after by seasonal cutting which controls invasive scrub and maintains the medley of habitats. Part of the Suffolk Sandlings, Blaxhall Common is cared for by Suffolk Wildlife Trust on behalf of Blaxhall Parish Council. The Trust also manages the adjacent Blaxhall-Tunstall Link on behalf of the Forestry Commission which is grazed by the Sandlings flock of Hebridean sheep and Exmoor ponies.
Species
Habitat
Environmental designation
Natura 2000
Site of Special Scientific Interest (SSSI)