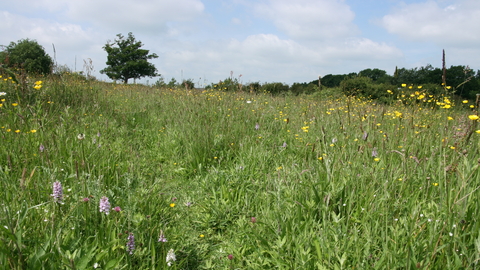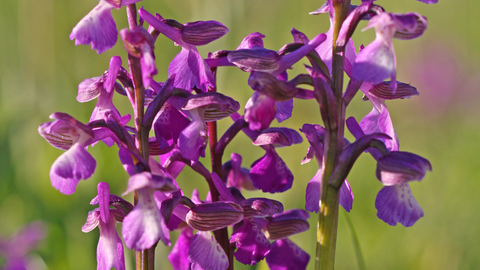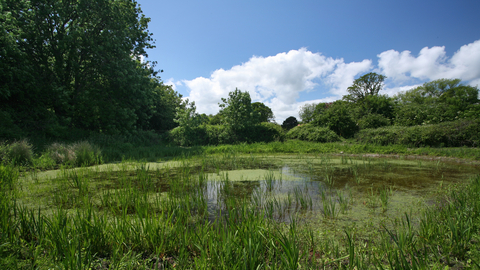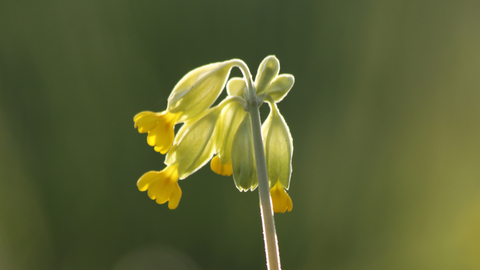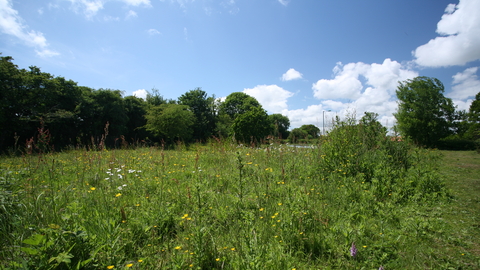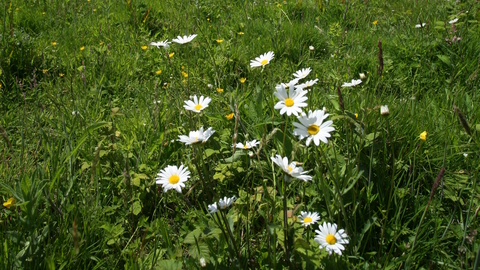 Gunton Meadow Nature Reserve
Gunton Meadow is part of a small network of wildlife-rich habitats in north Lowestoft. The meadows are important for a variety of grassland species while the ponds support a large population of great crested newts.
Know before you go
Entry fee
Free.
Walking trails
Can be muddy.
Access
Not suitable for wheelchairs.
No drone flying without express permission.
(Permission will only be granted in exceptional circumstances)
If you'd like to visit this reserve as a group, please contact us in advance.
When to visit
Opening times
Dawn until dusk
Best time to visit
May to July
About the reserve
Despite all the odds, fragments of outstanding wildlife habitat can still be found in Lowestoft. There is a diversity of semi-natural habitats here which is unrivalled in any other Suffolk town ranging from coastal dunes and heathland to fen and wet woodland. Gunton Meadow is a habitat mosaic of species-rich grassland, scrub and ponds for newts.
Huge development pressures have whittled away at the remaining old meadows and ancient woodland of north Lowestoft, yet a handful of remarkable sites have survived. Gunton Meadow is just one example, saved from development by the concerted efforts of local people and Suffolk Wildlife Trust, and ultimately saved as a planning condition when the adjoining supermarket was extended. This endeavour has secured a mix of species-rich grassland, scrub and incredible ponds for newts. Although neglected for years, the grassland has been restored. This was spectacularly achieved on an area of land north of Leisure Way which Suffolk Wildlife Trust also manage. Here five species of orchid including twayblade, green-winged and common spotted along with a host of other wildflowers are flourishing under a reinstated regime of annual hay cutting. These wildflower-rich meadows in turn support a wealth of butterfly species such as skippers, ringlet and common blue. It is an excellent example of just how biodiverse these boulder clay meadows can be.
The areas of scrub across the site are home to nesting bullfinch, greenfinch and long-tailed tits in the spring and summer. Throughout winter you can see huge flocks of finches feeding high in the trees. As well as newts, the ponds on site are full of frogs and toads whose life cycle can be witnessed from frogspawn in the ponds, to tiny froglets on the pond edges in summer, to adult common frog feeding on insects in the meadows.
Species
Environmental designation
County Wildlife Site