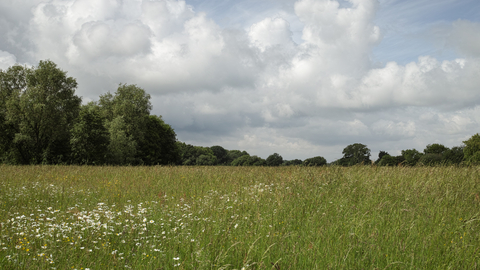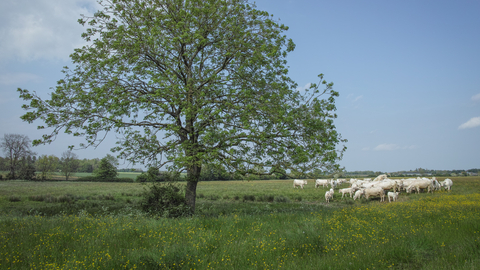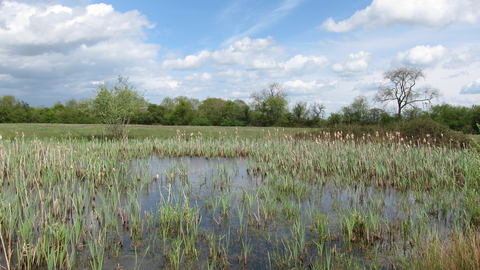 Mellis Common Nature Reserve
It's hard not to be taken aback by the sheer scale and prettiness of Mellis Common. Framed by cottages and farm houses it is a place that has changed relatively little over hundreds of years.
Know before you go
Entry fee
Free
Walking trails
Informal paths cross the common. Can be muddy and uneven in places. Soft even in summer. During grazing electric fencing encloses some areas. Please don't walk on the Common when the grass is tall as this will damage the crop.
Access
Not suitable for wheelchairs.
No drone flying without express permission.
(Permission will only be granted in exceptional circumstances)
When to visit
Opening times
Open at all times
Best time to visit
April to July
About the reserve
While many great commons were enclosed and lost forever, Mellis somehow escaped this fate and now provides a glimpse of what large parts of the county used to look like. If the land itself is the same – the Hodgkinson's 1783 map of Suffolk depicts an outline of the Common that is entirely recognisable – the same is also true of the management techniques used to look after it. 
Farmed by the common-rights holders using traditional hay cutting and grazing for centuries, the Trust continues to manage in largely the same way today; ensuring the site retains its fragile blooms and abundant wildlife. In summer rare plants such as green-winged orchid, sulphur clover and adder's tongue fern flourish, while the abundance of small mammals also makes the site a favourite hunting ground for barn owl and tawny owl.
Once a source of clay for building; the Common is awash with ponds and wet depressions that add to the variety of plant and animal life including great crested newt.  The western end of the Common is botanically poorer due to the fact that it was ploughed and farmed more intensively during World War II but is still culturally interesting – residents tell stories of how local children would police the gates that used to enclose cattle, earning pennies from the passing traffic. 
In all there are some 239 acres of registered common land in Mellis, owned jointly by two so-called Lords of the Manor (Suffolk Wildlife Trust and Lt Col and Mrs W A Spence), and the site's importance to the rural landscape is recognised by its designations as a Conservation Area, a Special Landscape Area and a County Wildlife Site. 
A good place to start any walk around the Common is from the village's eye-catching red phone box, now complete with stained glass windows, but it is worth noting Mellis is no ordinary reserve. This is not a place of tracks and trails, but a living breathing farmed landscape to be explored and enjoyed – something captured so beautifully by the village's most famous resident, the late, great Roger Deakin.  
Environmental designation
County Wildlife Site
Local Wildlife Site (LWS)
Special Areas of Conservation (SAC)