How you can support the dormice of Bradfield Woods
Shoppers can support Suffolk Wildlife Trust's drive to understand more about hazel dormice by voting in Tesco stores in and around Bury St Edmunds.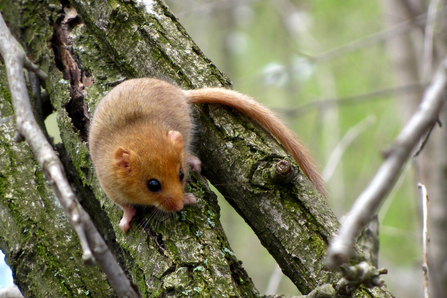 The pioneering project, called Understanding the Dormice of Bradfield Woods, has made it through to the final of a community initiative launched by Tesco.
The supermarket has teamed up with Groundwork on its Bags of Help scheme, which sees grants of £1,000, £2,000 and £4,000 – all raised from the 5p bag levy – being awarded to local community projects.
Three groups in each of Tesco's 416 regions have been shortlisted to receive the cash award.
And now shoppers are being invited to head along to Tesco stores to vote for who they think should take away the top grant.
A vote for the project at Bradfield Woods would enable the Trust to begin micro-chipping dormice to gain knowledge of how far young animals move away from the nest box.
The scheme would also involve putting on community walks to allow people a chance to see what is secretive and beautiful animal.
Tesco's Bags of Help project has already delivered over £33 million to more than 6,400 projects up and down the UK. Tesco customers get the chance to vote for three different groups every time they shop.
Every other month, when votes are collected, three groups in each of Tesco's regions will be awarded funding.
Voting will take place in the following Tesco stores, in and around Bury St Edmunds:
BURY ST ED CRNHIL EXP IP33 1DY
BURY ST EDMUNDS IP32 7JS
HORRINGER BURY ST EXP IP33 2DF
LAWSON PL BURY ST EXP IP32 7EW