Photography Competition 2019 now open for entries
Suffolk Wildlife Trust's annual wildlife photography competition is now open for entries.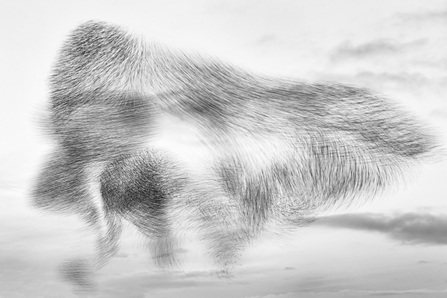 The photography competition recognises the wealth of nature-inspired photographic talent in the region - and further afield. As a celebration of local wildlife and wild places it draws stunning entries that capture the beauty and spectacle of the natural world.
The competition is free to enter and submissions are invited through a dedicated website: www.suffolkphotography.org/ . Each entrant can submit up to three entries in the following categories:
Young photographer – under 12 years old 
Young photographer – 12-18 years old 
Comedy and Photo Fails  - who can make our judges laugh the most? Comedy moments captured on purpose or because of some misfortune on the part of the photographer, equipment or situation.
Simply Suffolk - photoscapes that capture something new which portray the uniqueness and distinctiveness of Suffolk's natural beauty including, but not exclusive to, farmland, urban, marine, nature reserves, coast and estuary.
Strictly Come Wildlife - wildlife in action. Particular attention will be given to portraits or other images framed to suit a front cover or full-page main feature of a wildlife supplement. The subject can include people experiencing the natural environment.
Eastern Angles - wildlife structure and forms, patterns and textures from an abstract or illustrative viewpoint, or wildlife from an artistic perspective that inspire new ways of seeing or challenging familiar views.
Unearthed - wildlife requiring soil, sand, rock or other substrates from which to live, grow or obtain its nourishment.
Out-of-sight Suffolk - revealing wildlife normally hidden to the human eye due its size, obscurity, popularity, lifecycle or habitat.
On the doorstep - the image must be taken within 300 metres of where you live and should celebrate the wildlife that plays a part in your day to day life.
Please visit the website to read the full terms and conditions before entering.
Judges will choose one winner and runner up from each category and these will go forward to a public vote. The over-all winner of the public vote will win a mini-break holiday, and the judges' over-all winner will win a £500 cash prize. The closing date for entries is midday on Monday 28th October 2019 - good luck!
This year's competition is supported by Avanti Gas. Their sponsorship ensures the competition remains free to enter and enables us to offer a cash prize for the judges' winning shot. Abi Marten, marketing manager at Avanti Gas said: "AvantiGas is proud to support Suffolk Wildlife Trust and help with their conservation projects across the county. As an LPG supplier to homes and businesses throughout Suffolk, many AvantiGas customers live and work and enjoy leisure time in rural areas. Protecting these areas through sponsorship of the Trust is important to ensure the East of England remains a place where nature can thrive and where local employees and customers alike can continue to enjoy the landscape. AvantiGas extended its commitment by also becoming an Investor in Wildlife member of Suffolk Wildlife Trust to provide further support and allow active engagement with the wide range of projects that the Trust is involved in."