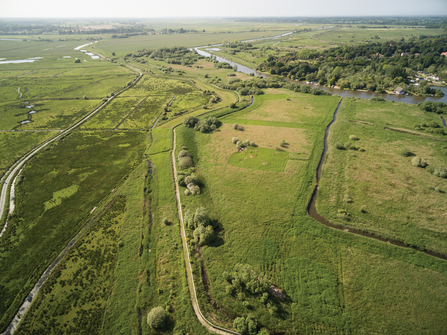 Since 2007, 10 separate land purchases made possible by legacy gifts, have transformed Carlton & Oulton Marshes, piecing  together fragments of flower-rich fen and grazing marsh into the magnificent wetland landscape we can now enjoy. 
At 370 acres and extending over a mile from north to south, Carlton & Oulton Marshes are now the largest extent of wetland habitats in the Suffolk Broads and one of the most wildlife-rich parts of the county.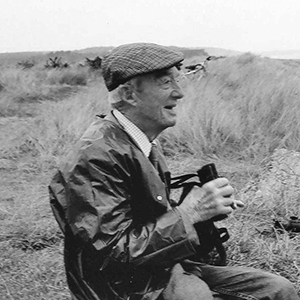 The scale of change was only possible because of legacy gifts.  Bringing together gifts in the Wills of June Miles, Phyllis Hatcher, John Summers, Kenneth Gardener and Tony Marshall enabled us to act swiftly to opportunities to buy land – and using their legacies to attract additional funding from Biffa Award meant their gifts achieved even more for wildlife.
Every legacy gift has a story behind it - for Tony Marshall, it was a lifetime of birding. Tony's friend and former Trust Director, Derek Moore, offers a glimpse into the life of a remarkable man who chose to remember Suffolk's wildlife in his Will.
"Tony's humour and knowledge of many things made him a wonderful companion. I first met him in the early 1960's and in later years he became especially fond of Dingle Marshes, Hen Reedbeds and Lackford Lakes. He would regularly "go birding" at all three and often feed back comments on how he thought the Trust could improve them! He would undoubtedly have had an opinion of the Trust's work in the Suffolk Broads!
Tony was a true character. He just missed his 90th birthday, but to me, Tony always seemed old – grey hair and moustache, dressed like a refugee from 'Last of the Summer Wine' in old pvc coat, turned-over wellies and a cloth cap bought at Oxfam. Tony considered wasting money a great sin and I think he would have approved of the way the Trust makes the most of legacy gifts, using them to attract additional grant support from the lottery or other funders.
Whilst Tony enjoyed birding, he was also generous in his efforts for nature conservation as a volunteer.  Remembering the Trust in his Will reflects the way Tony lived."
Since 2007, 13 separate land purchases made possible by legacy gifts, have pieced together fragments of flower-rich fen and grazing marsh into the fabulous wetland nature reserve at Carlton & Oulton we have today: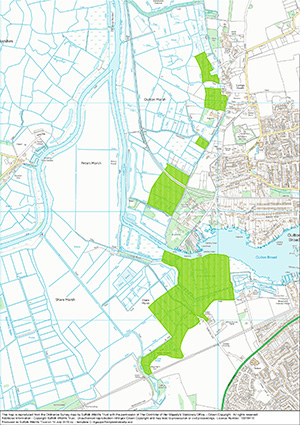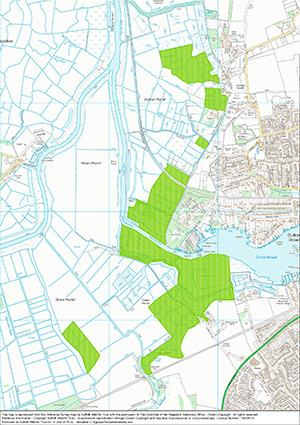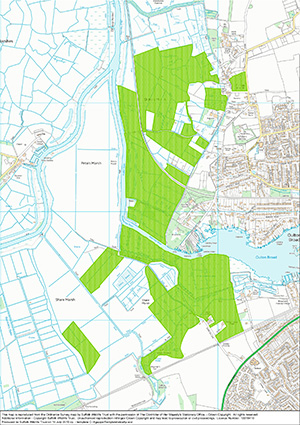 We now have the chance to buy Peto's Marsh and Share Marsh to transform the landscape at Carlton & Oulton Marshes. This opportunity will add 384 acres to the existing 627-acre nature reserve to create 1000 acres of wildness: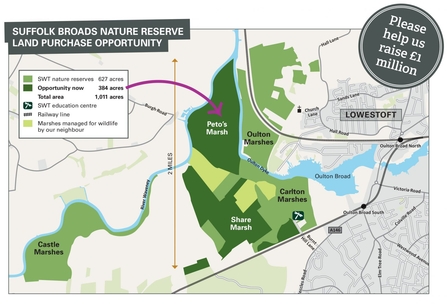 Jean Hannaford was a Suffolk Wildlife Trust member for 42 years, and generously remembered Suffolk Wildlife Trust in her Will. Her kindness, and that of others like her, means we can seize the opportunity now to create a spectacular nature reserve, linkng Carlton, Oulton & Castle Marshes in the Suffolk Broads.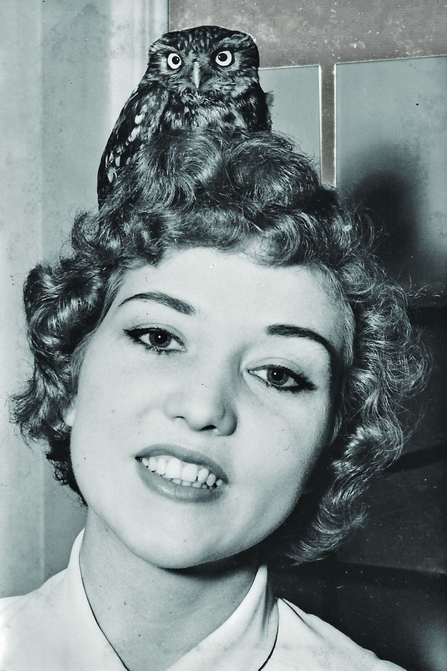 Wildlife brought great joy to Jean. Suffolk changed so much during her lifetime and so many wild places were lost. She would be thrilled to see how her last gift to the Trust is helping to bring back the wildness she cherished, for others to enjoy.
Friends of Mrs Hannaford said she would have been "absolutely thrilled" to think that her legacy gift was helping the Trust to secure an important part of Suffolk's Broadland landscape for wildlife.
Colin Strong, friend and colleague of Jean, recalled her as an "extremely strident advocate" for animal welfare, wildlife and the natural environment:
"She did not take any prisoners when it came to such things. Jean's life and the things that she cared about were really an amalgam of animal welfare combined with an intellectual knowledge of and love for wildlife and the environment. It was the essence of her working life, in which she spent a great deal of time in hands-on care as well as organisationally, and it was also the essence of her life in general. She was a highly intelligent and caring individual."
Mr Strong also said that Mrs Hannaford would have been proud to be helping the Trust's Suffolk Broads land purchase:
"She would have been absolutely thrilled. Her husband Bill was a very keen sailor and wetlands were very special to Jean. She would be especially pleased that she's helping to buy an area that will become such a wild and wet place because so many of our wetlands are vulnerable places and yet they have so many species that depend on this type of habitat."
If you would like more information about how we use legacy gifts to help wildlife, please contact Christine Luxton on 01473 890089.