From purple swathes of heather to riverside meadows, Knettishall Heath has an extraordinary mix of habitat. One of Suffolk's largest surviving areas of Breck heath, it is an ancient place where the past is written into the landscape.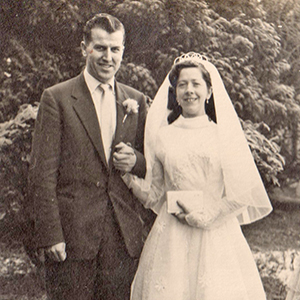 Few places are this special, so in 2012 the chance to buy Knettishall Heath was a once in a lifetime opportunity. A generous legacy from William and Mary McAtamney provided the foundation for the purchase and helped secure a grant from the National Lottery Heritage Fund.
Buying Knettishall Heath meant so much more than just securing the land, it was the chance to restore areas of open heath lost since the 1940s. Over the coming decades we will turn back the clock to a more natural grazed landscape where heathland merges into wood-pasture and woodland.
Mary McAtamney had a deep love of nature and when William died, he left a gift in his Will to buy land for wildlife in memory of Mary. Knettishall Heath is their legacy to Suffolk.
If you would like more information about how we use legacy gifts to help wildlife, please contact Amy Rushton on 01473 890089.