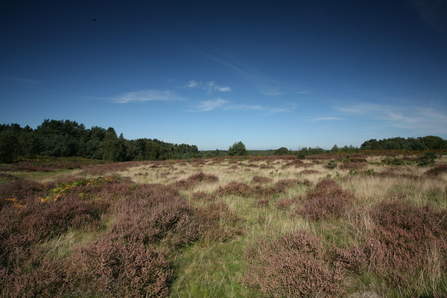 Buying Knettishall Heath in 2012, was the Trust's most ambitious land purchase in our 50 year history. Very few places are this special and we were only able to make it happen because of the generosity of William & Mary McAtamney in remembering the Trust in their Will.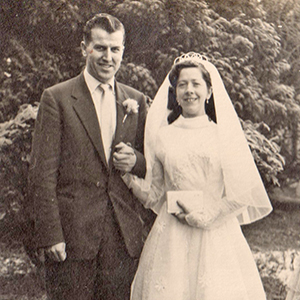 Knettishall Heath is one of Suffolk's largest surviving areas of nationally important Breck heath and the largest nature reserve we own.  
It is an ancient place and echos of the past are etched into the landscape.  The Bronze Age round barrow, Hut Hill, dates from 2400-1500BC and the 120 mile Icknield Way, which starts at Knettishall Heath, is possibly the oldest route in Britain, dating back to 4000BC.
Breckland is one of the UK's biodiversity hotspots and the designation of much of Knettishall Heath as a Site of Special Scientific Interest (SSSI) reflects this. Of the more than 12,500 species living in the Brecks, 30% are nationally rare.  Some, like grey carpet moth and maiden pink, found at Knettishall Heath, are a speciality of the Brecks.
The local geological conditions at Knettishall Heath have created a mix of sandy and chalky soils which have given rise to an especially rich plant community.  Swathes of heather and tufted hair-grass mingle with sheep's sorrel and harebell on the sand, with oat grass and red fescue on the chalk.
The Little Ouse meanders for almost a mile along the northern boundary, making this one of the few places left in Breckland where this natural gradient of habitats from dry heath down to the river valley still exists.
William & Mary McAtamney lived in Ipswich.  Mary had a deep love of nature and when William died, he left the Trust a gift in his Will to buy land for wildlife in memory of Mary. 
Their legacy helped to secure a grant from the Heritage Lottery Fund and so put the land purchase within the Trust's reach.
Knettishall Heath is a majestic place - and William's enduring tribute to Mary.
If you would like more information about how we use legacy gifts to help wildlife, please contact Christine Luxton on 01473 890089.