Black Bourn Valley nature reserve came to us in 1995 as Grove Farm, a hugely generous legacy gift from Laura Cooper, a former Second World War land girl with a great attachment to the farm she worked on.
Two decades later, the opportunity arose to add the riverside meadows, so that the reserve now sweeps down the valley sides and has the Black Bourn at its heart. Gifts in the Wills of Mary Newman and Gerald Ford enabled us to embark on the land purchase and to begin a journey towards a more naturalistic landscape, where nightingale and yellow hammer can thrive.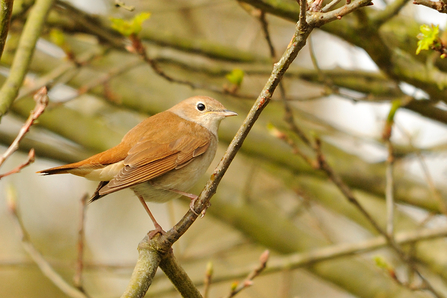 In 1984, a captive bred otter slipped into the waters of the Black Bourn, just north of Ixworth and led the way for their gradual return to all the county's rivers. Fitting then, that the Black Bourn is once again at the forefront of the county's conservation efforts.
If you would like more information about how we use legacy gifts to help wildlife, please contact Amy Rushton on 01473 890089.