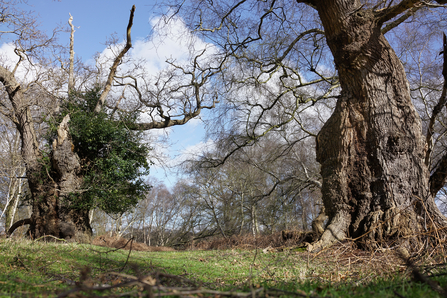 The purchase of Captain's Wood in 2005 was made possible by a legacy gift from Gloria Ford which provided the foundation for our successful application for funding from the Heritage Lottery Fund. By making it possible for us to buy this beautiful woodland, Gloria's gift in her Will has saved it forever.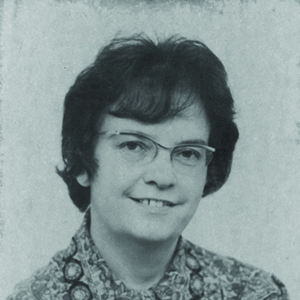 Captain's Wood is the largest remnant of a medieval wood-pasture that once covered many hundreds of acres.  Wood-pastures are exceptionally important for their ecological, landscape and historical heritage.  Captain's Wood contains large numbers of veteran oak pollards, many of which are at least 400 years old.
However, Captain's Wood is special not only for its wildlife, but also for its wild beauty.  It feels like time has stood still in this extraordinary wood.  The open landscape with its drifts of bluebells, ancient pollards and herds of fallow deer offers an experience of nature which is unique in Suffolk.
Gloria knew the area around Captain's Wood from childhood. She had many happy memories of holidays with her grandparents in Tunstall and would have been thrilled by the purchase of Captain's Wood in her memory.
If you would like more information about how we use legacy gifts to help wildlife, please contact Christine Luxton on 01473 890089.