With your help we can bring back hedgehogs to our towns and countryside
Hedgehogs are undergoing concerning declines. In rural areas, over 50% have been lost in the past two decades and in urban areas, up to a third of populations have been lost between 2000 and 2014. There is however hope; a recent report by People's Trust for Endangered Species and British Hedgehog Preservation Society indicates that the decline in our towns and cities may be slowing, suggesting the actions that people are taking in their own neighbourhoods could be making a real difference.
For such a small animal, hedgehogs range over a surprisingly large area and in a single night a male hedgehog can travel 2-3 kilometres. The hedgehog that visits your garden will therefore be roaming far and wide - and to do this they need interconnected patches of feeding and nesting habitat.
Our modern landscape fragmented by houses, roads, walls, fences and farming, is an increasingly difficult place for hedgehogs to navigate safely. Reversing the decline of hedgehogs will be a challenge, but creating a network of Living Gardens linked in to a rich Living Landscape is a good place to start. For more information about our Ipswich Hedgehog Project, head here and read our Hedgehog Officers blog, here.
There are a few simple steps we can all take to help our hedgehogs recover: 
Hog Spotter Activity Jotter!
Click below to view or download
Learn from our work in Ipswich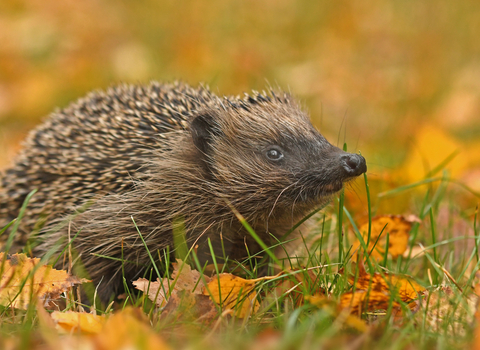 Find out more about hedgehogs and hedgehog conservation