Sizewell C – update May 2021
The latest update from Ben McFarland, Head of Conservation, on the proposed Sizewell C development on the Suffolk coast.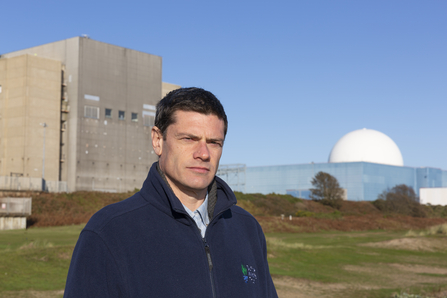 We are currently working on our formal Written Representation to the Planning Inspectorate. We have joined forces with our friends at the RSPB to do this, to maximise our resources and expertise.  
Together we will be providing detailed responses on a wide range of concerns that we have, including the direct loss of Sizewell Marshes SSSI, the risk of impact on the hydrology of the SSSI and RSPB Minsmere, risks to coastal processes and precious coastal habitats and marine fisheries. We are also concentrating on the significant risks to nationally rare and protected species such as marsh harrier, waders, sea birds, barbastelle bats and, working with Amphibian and Reptile Conservation Trust, natterjack toads. 
We have also worked with Friends of the Earth, commissioning consultants to look into the complex and important hydrology of the wetland areas. 
In our view, it is almost certain that Sizewell C poses a very significant risk to the internationally and nationally important habitats and species and should not be allowed to proceed under its current design.  
For more information, Suffolk Wildlife Trust and RSPB have submitted an extensive summary of concerns about the impacts on wildlife.