Join Suffolk Wildlife Trust to discover six QR codes on each walk and listen to our staff team bringing the trail to life. Simply scan the QR code using the camera function on your phone or via a QR code reader app to learn more about the site and the wildlife within.
Virtual Wild Walk Locations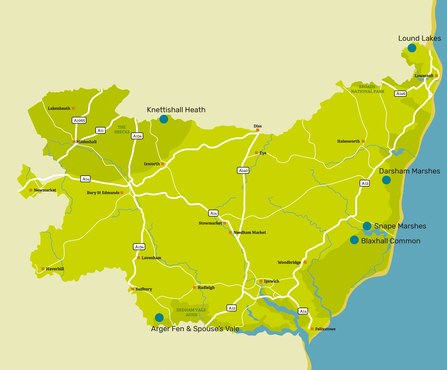 Choose your walk and click to view the whistle stop virtual tour
Can't visit one of these reserves ? Watch below to see all 6 stopping points along the walk rolled together for a quick mini tour.
To experience the tours first hand look out for the QR codes along the trails going live on our 60th birthday, 14 June 2021.