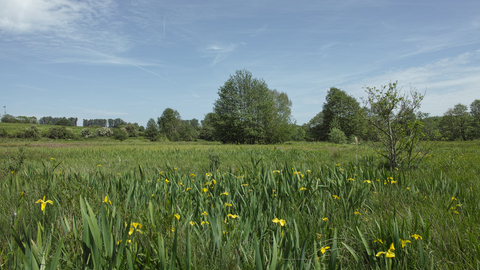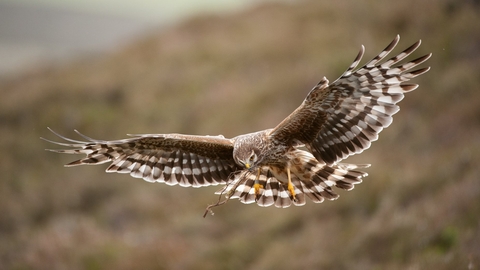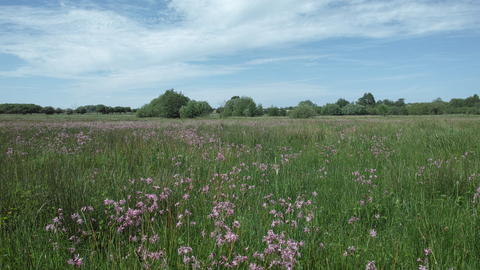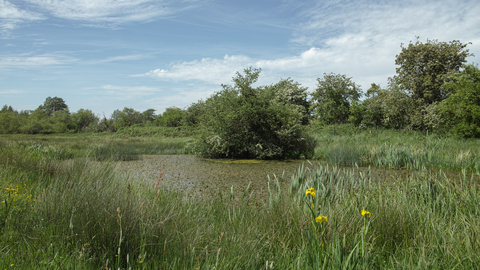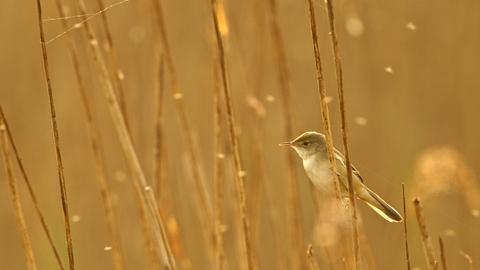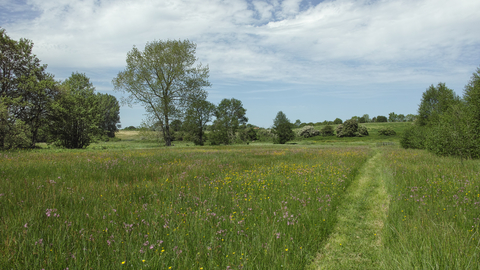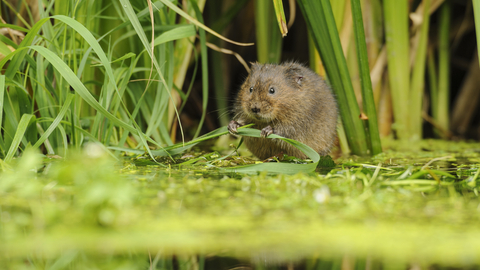 Darsham Marshes Nature Reserve
The first sight of Darsham Marshes is enough to take the breath away.
Location
Know before you go
Entry fee
Free
Grazing animals
Cattle graze areas
Walking trails
Difficult access for those with poor mobility. Uneven and very wet ground.
Access
Not suitable for wheelchairs.
When to visit
Opening times
Open at all times
Best time to visit
April to July
About the reserve
Both tranquil and delightfully lonely, this atmospheric reserve truly is a snapshot of unspoilt Suffolk and one of the county's best kept conservation secrets – consisting of a lush mosaic of marsh and fen that provide a rich habitat for a wealth of wildlife. The reserve, which was cherished by the Rodocanachi family and then gifted to the Trust in 1984 to safeguard for future generations, can be found about half a mile on from Emmerdale Farm shop on Westleton Road travelling towards Dunwich.
Look out for a sign for Rolletts Marsh then turn right down a dirt track immediately after the next red brick house. Parking is on the left and the marsh is a short walk through a metal gate and down a gorse-lined corridor of rabbit-nibbled grass. It's worth noting Darsham Marshes is not a reserve to be rushed, so try and set aside at least an hour to pull on your wellington boots and really explore the soggy circular trail – whatever time of year you decide to visit. In the spring and early summer the marshes, which are still maintained by grazing cattle, burst into flower. Ragged-robin, yellow flag, marsh marigold and southern marsh orchid are all easy to spot in a carpet of rich pinks and yellows. Also around this time the distinctive song of reed, sedge and grasshopper warbler can be heard among the fen vegetation. Much of the reserve's diversity comes from the two ponds and the network of dykes that criss-cross the site like dark veins.
And in summer, long after the toad and frog multitudes have spawned, beautiful dragonflies and damselflies – including the scarce hairy dragonfly – can be seen defending their watery territories. But there is also plenty to see in winter. Hen harrier and marsh harrier can be seen patrolling the reserve, while snipe scan for juicy worms along the edges of pools and ditches and surrounding hedgerows provide berries for flocks of wintering fieldfare and redwing. And it is not just birds and invertebrates that make the most of Darsham Marshes. Otters are known to live here and even if they are seldom seen, their spraint can be found in gateways and on bridges. Water vole also live here, although the characteristic 'plop' as they dive into the water means they have probably seen you first – only reappearing if you're quiet enough. But when this means glimpses of foxes trotting across grassland or owls ghosting over your head as they begin an evening's hunt, sitting still has never been such fun.
Environmental designation
County Wildlife Site