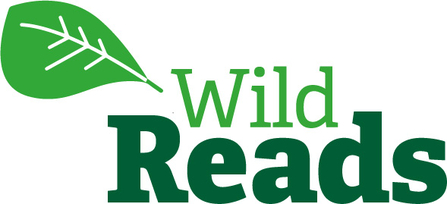 Delve into a Wild Read and join us for our virtual book club! Wild Reads is a partnership project between Suffolk Libraries and Suffolk Wildlife Trust to promote our connection between the natural world and the written word.
Wild Reads aims to give everyone the opportunity to enjoy the very best nature writing. The aim is to help inspire and ignite a love of nature in readers through the lenses of a wide variety of writers.
Every other month we will be celebrating a different Wild Read from our booklist with titles including The Wild Places by Robert MacFarlane, Thinking on My Feet by Kate Humble and Wilding by Isabella Tree.
Visit Suffolk Libraries website here for the complete Wild Reads booklist.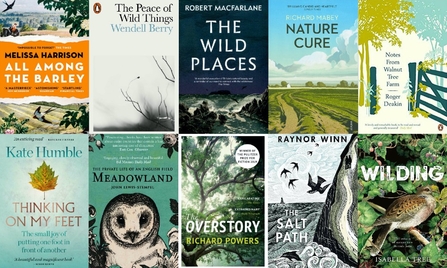 The Overstory
This summer's Wild Read is The Overstory by Richard Powers.
'Nine strangers, each in different ways, become summoned by trees, brought together in a last stand to save the continent's few remaining acres of virgin forest. 'The Overstory' unfolds in concentric rings of interlocking fable, ranging from antebellum New York to the late-20th-century Timber Wars of the Pacific Northwest and beyond, revealing a world alongside our own - vast, slow, resourceful, magnificently inventive, and almost invisible to us. This is the story of a handful of people who learn how to see that world, and who are drawn up into its unfolding catastrophe.'
In line with Government guidelines, libraries are opening from Monday 6th July and some Suffolk Libraries branches are now open; please visit the libraries website here for more information and to check opening hours and booking requirements, as appropriate. Please click on the link to check availability of The Overstory at your nearest branch.
Reserve your ebook copy from Suffolk Libraries here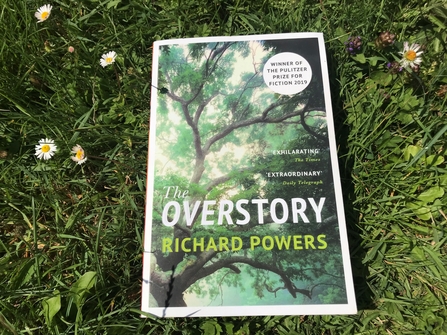 About the author
Richard Powers is an award-winning American novelist and a Professor of English whose works explore the effects of modern science and technology. Winner of the 2019 Pulitzer Prize and Shortlisted for the Man Booker Prize 2018, Richard Powers has written several other books to include, The Gold Bug Variations, Operation Wandering Soul and Plowing the Dark. 
If you enjoyed The Overstory, you might like these books that are also available through Suffolk Libraries. 
A Wild Reads 2020 book list inspired by The Overstory by Richard Powers
Window to wildlife
In this section, we will be creating a window to wildlife where we will be sharing some of the beautiful photos and footage Suffolk Wildlife Trust has gathered of some of our counties' stunning wildlife that feature in our Wild Reads books. 
Here we are sharing photos of veteran trees in Ipswich's parks and green spaces. Oak trees, just one of many veteran species in Ipswich, host more wildlife than any other native species of tree in the UK and can live up to 500 years old. Cracks and crevices provide nesting opportunities for bats and birds such as tawny owls, pied flycatchers and tit species and hundreds of different types of invertebrates. Their acorns feed a variety of different species such as squirrels, badgers, jays and deer and their leaves when fallen in the autumn feed back into the environment creating rich leaf mould providing a moist habitat for many different soil dwelling invertebrates.
If you would like to find out more information about some of the tree species that feature in The Overstory, check out our species profiles through The Wildlife Trust's wildlife explorer page via the link below. 
Create your own wild patch for wildlife
Are you feeling inspired by The Overstory and want to transform your own garden or green space to help wildlife? Well why not make your gardens and outside spaces mini havens for wildlife. Check out some of The Wildlife Trust's top tips on creating habitats for wildlife. 
Wild Reads comment book
Browse our Wild Reads comments book to see how others have received our Wild Reads collection. We would love to hear what you thought about The Overstory, or any of the other titles in the series. Send your thoughts to info@suffolkwildlifetrust.org and we will add them to our comments book. We would love to see photos of you enjoying your Wild Reads in your living rooms, from balconies or gardens too! 
Wild Reads walking book club is back soon!
Our walking book club is back soon. Join Suffolk Wildlife Trust as we explore the beautiful and historic Christchurch Park taking in the surrounding nature and delve into a Wild Read with, discussing one of our Wild Reads. 
Keep an eye on our website for updates and upcoming sessions.