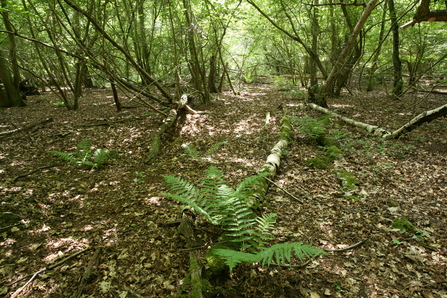 With over 370 species of flowering plants and around 420 different fungi, Bradfield Woods is one of the richest woods in Britain and a National Nature Reserve.  The ancient ash stools, created by centuries of coppicing are the oldest living things in Suffolk. 
There are few places where it is possible to walk for a mile or so through continuous broad-leaved woodland and even fewer that combine a cultural history as fascinating as that at Bradfield Woods.
The wood  boasts over 700 years of recorded history and more ancient woodland indicator species than any known woodland …and yet only 40 years ago, it was almost lost forever.
In 1970 nature conservation was still waking up to the ecological glory of ancient woodland and Suffolk Wildlife Trust was in its infancy.  Bradfield Woods was not alone - from 1945 to 1975 more ancient woodland disappeared through grubbing or replanting than in any thirty years since the Norman conquest - but the loss of Bradfield Woods proved a turning point for nature conservation.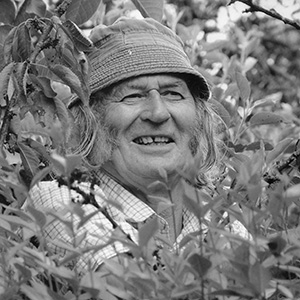 Almost half the ancient woodland was cleared for farmland,  but as demolition of the wood was underway, the determination of local people  finally secured a  Tree Preservation Order and  the bulldozers were finally halted.  All but 16 acres of the surviving woodland  became a National Nature Reserve, until in 2010, a legacy gift  from  Peter Mitchell allowed us to seize a once in a lifetime chance to buy the final corner of ancient woodland.
There has been woodland here since the Ice Age and the mix of species includes small-leaved lime and hornbeam, reflecting the trees and shrubs in the wildwood from which it evolved.  Four decades on, thanks to Peter's generosity, the campaign to save Bradfield Woods is finally complete.
If you would like more information about how we use legacy gifts to help wildlife, please contact Christine Luxton on 01473 890089.