What is out and about on the reserve this January.
Bullfinches have been showing well, lots of snipe are on the slough and plenty of ducks on the sailing lake.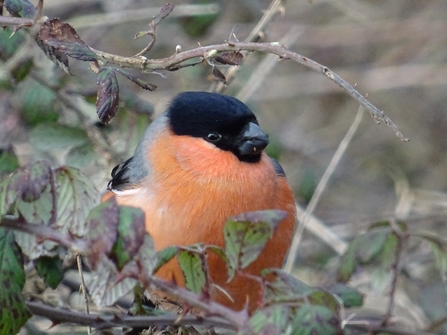 We are seeing quite a few bullfinches around the reserve in recent weeks.  These are being seen at various locations around the reserve – try around the centre, start of Sayer's Breck trail and the area around Double Decker hide. 
Other small birds to look for include siskin, nuthatch, treecreeper, long-tailed tit, reed bunting and goldfinches.
Snipe numbers continue to be good on the slough (53 present today).  These are best seen from Bernard's hide.  The slough also remains good for lapwing and teal.
The sailing lake has been the best location for ducks this winter, with large numbers of tufted duck, pochard, gadwall and wigeon present.  This is also the location to look for goldeneye with five present there today.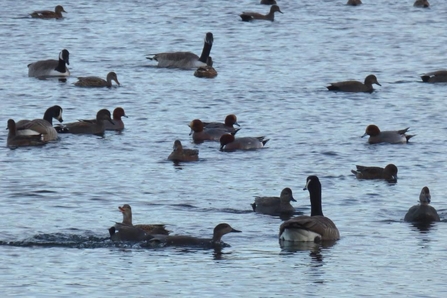 Other birds of note include some red kite and barn owl seen over Sayer's Breck trail.  A few song thrushes and mistle thrushes beginning to sing around the reserve on nicer days
When you arrive at Lackford it is worth checking the sightings board in the centre (open 10am to 5pm) and come back to let us know what you see as well.