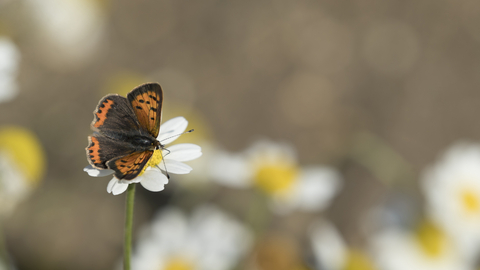 Wild Skills: Wildlife Photography in Holywells Park
Location:
Holywells Park,
The Stable Block,
Ipswich,
Suffolk,
IP3 0PG
Discover how to take fantastic wildlife photos with award-winning professional photographer, Kevin Sawford.


Suffolk Wildlife Trust is offering Young people aged 11 – 16 the chance to take part in our wild skills, wildlife photography sessions where you can join us and Kevin Sawford across the seasons in Ipswich building up a portfolio across the year. We invite young people to join us with their smart phones, tablets or cameras learning how to capture urban wildlife at its best as part of a photography mentorship, building skills and gaining expert knowledge and tuition from Kevin.


To celebrate the wild spaces of Ipswich and to welcome such an array of courses to the town next year, we are giving participants an "extra bite of the cherry" in our photography competition 2020. Photographs submitted to the competition that have been taken in Ipswich will be entered into their own exclusive category within the competition and the prizes in addition to the other categories of your choice.


We also have the following courses in the following locations;


October 11th in Bridge Wood (Orwell Country Park) 10.00am - 12.30pm. All courses are £10 per teen for each courses booked individually.


Booking
Price
£10
Suitable for
Children